Gaetano Pesce Up Collection – Design Showcase
The Gaetano Pesce Up Collection is to me, one of the most distinguishable works from this designer-cum-architect-cum-sculptor-cum-performance artist. Released in 1969 for C&B Italia (now B&B Italia), Pesce wanted to create "transformation" furniture with the Up Series.
Since polyurethane foam is 90% air, Pesce has the pieces made in this material and covered in jersey. In doing so, it would be possible to compress and vacuum-seal formed foam furniture into flat boxes (see below).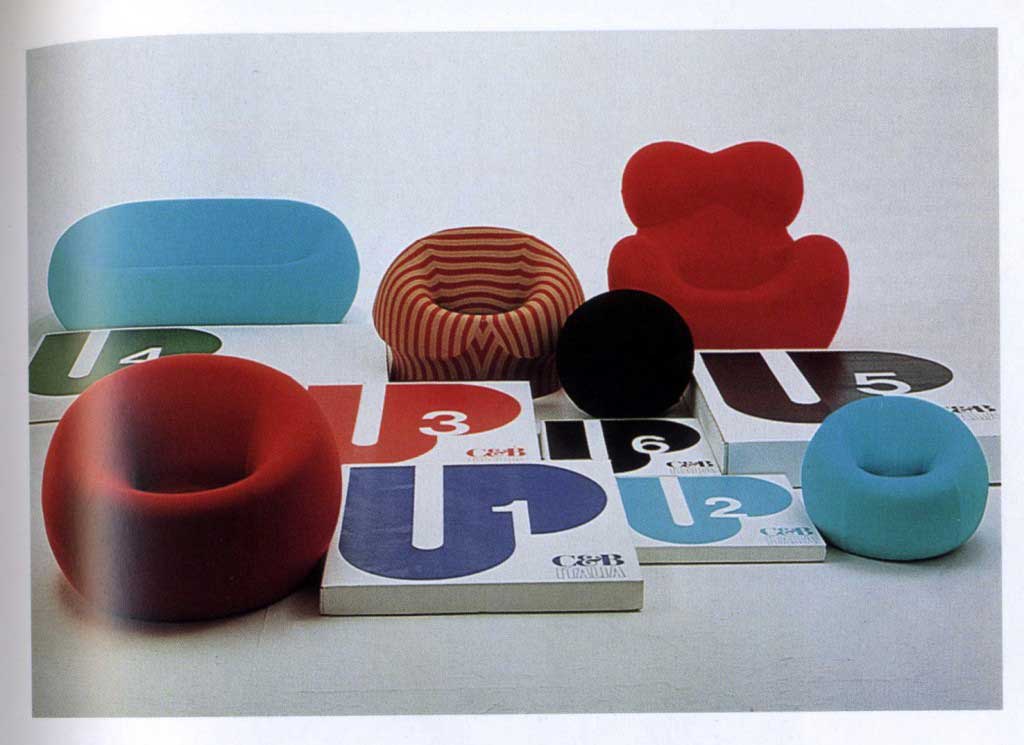 When unwrapped from its PVC sleeve, the compressed and vacuum-packed flat pieces, retook their shape before your eyes. The process generally took about an hour.



Of the seven pieces in the Gaetano Pesce Up Collection, the Up 5 chair is the most famous and recognizable. Resembling a female figure tied to a ball-shaped ottoman, it is said that the chair symbolizes "the shackles that keep women subjugated".



In production from 1970 until 1973, the Up 5 chair and ottoman was released into B&B Italia's product line in 2000. However, the chair no longer ships flat or inflates.
Interestingly, though he was always associated with the anti-design school of thought, the Up 5 chair remained a popular choice for contemporary interiors and widely photographed.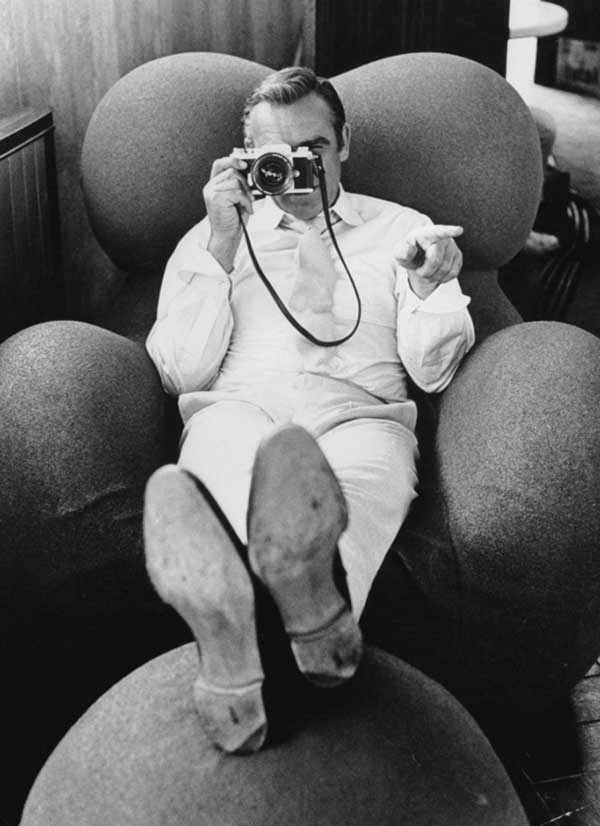 The current Gaetano Pesce Up Collection consists of:
Gaetano Pesce Up 1 easy chair - 100 x 100 x H 67 cm, or 39 3/8" x 39 3/8" x H 26 3/8" inch
Gaetano Pesce Up 2 easy chair - 62 x 62 x H 47 cm, or 24 3/8" x 24 3/8" x H 18 1/2" inch
Gaetano Pesce Up 3 easy chair - 100 x 100 x H 74 cm, or 39 3/8" x 39 3/8" x H 29 1/8" inch
Gaetano Pesce Up 4 sofa - 167 x 100 x H 67 cm, or 65 3/4" x 39 3/8" x H 26 3/8" inch
Gaetano Pesce Up 5 easy chair - 120 x 130 x H 103 cm, or 47 1/4" x 51 1/4" x H 40 1/2" inch
Gaetano Pesce Up 6 easy chair - 57 x 57 x H 57 cm, or 22 1/2" x 22 1/2" x H 22 1/2" inch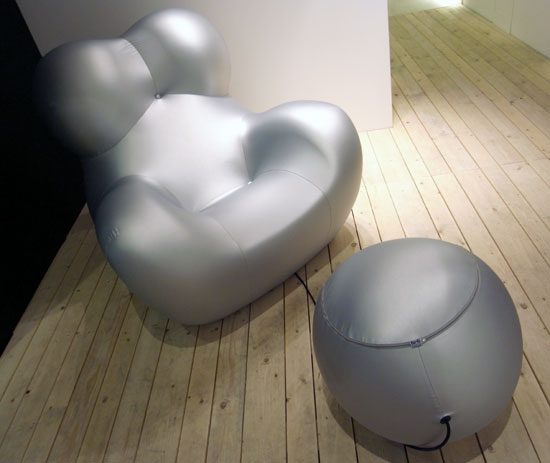 Besides the beige and orange striped version, the fabric cover is also available in black, red, yellow, blue and dark green. To celebrate 40 years of the chair's creation in 2009, you can also get a new version with silver upholstery and personalized serial number.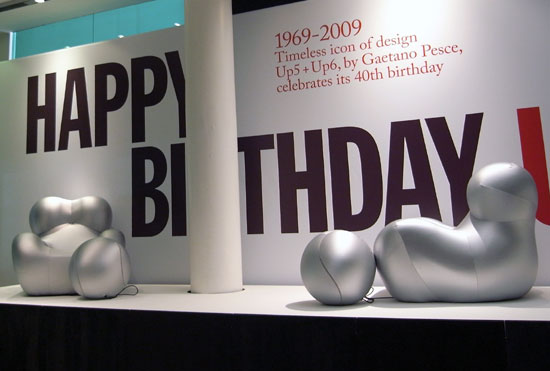 About The Designer
A multi-disciplinary designer, Gaetano Pesce's works has been described by prominent architecture critic Herbert Muschamp as "the architectural equivalent of a brainstorm". Born in La Spezia, Italy in 1939 and trained as an architect, his creative works can be seen in the U.S., Europe, Latin America and Asia.
Recognized for the emotive and tactile qualities, unrestrained use of color, and preference for innovative materials from new technologies, Pesce's creations are diverse.
This stems from his belief not to subscribe to any particular style nor should his work be monolithic. As seen in the Gaetano Pesce Up Collection, his works strive to "communicate feelings of surprise, discovery, optimism, stimulation, sensuality, generosity, joy and femininity"
Architecture, urban planning, industrial design, fashion, interior and exhibition design are but some of the arenas he's worked on.
Currently, his works are in the most important museum collections all over the world: the MoMa, the metropolitan, the museum of modern art in San Francisco, the V&A museum in London.
Photo credit: www.designboom.com, blog.modernica.net, www.dezeen.com
---
Living Room | Dining Room | Bedroom | Kitchen | Bathroom |



Space Organization | Home Lighting | Home Decor Fabric |