Unique Wall Decor Ideas for Your Home Interior
Great wall decor ideas are often the simplest, painted or treated in some subtly textured form. The key to great wall ideas is to choose the right combination of color, light and texture, taking into account the complex effect of these variables.


One suggestion which is simple but gives great visual impact is plaster, trowelled or stucco. Stucco swirls are not easily achieved by the non-professional, but the effect is a dream on expanses of wall and a perfect backdrop to sophisticated texture and color.


However, walls are very personal and a surprising range of contemporary wall decor ideas work well within the same interior. While some suggestions can send some reeling, in the right hands, the same ideas can be elegant.


Take a look at:

• Great Ideas for wall decor with stripes
• Beautiful wall cladding ideas such as fabric, wood, metal
• Designer's tips for unique wall decor with paint
• Great ideas for wall decor with plaster
• Modern wall decor with stones
• Useful, chic home decor with wallpaper
• Advice for modern wall decor with tiles
• Fashionable and affordable wall decals decorating guide


---
More Hot Wall Decor Ideas
Other than wallpaper and fabric, textures on walls can be obtained from natural materials like stone.

For the literary fan and closet poet, you can take your favorite poem or quote and turn it into wall art with cut-out vinyl lettering. An interesting font in a vibrant mix of colors can make for some pretty personal art.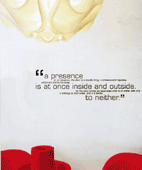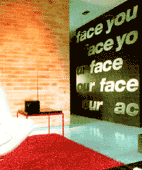 Finally, there's the display of favorite paintings or photographs to create a gallery of images along a large, empty wall. Detail to note: use frames of only slightly different thickness and color to keep the display stylishly simple.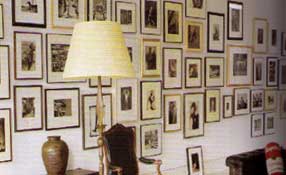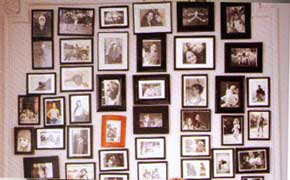 Click to return to the top of wall decor ideas


---
Like to know more? Click on the following:



Living Room | Dining Room | Bedroom | Kitchen | Bathroom |



Space Organization | Home Lighting | Home Decor Fabric |