Design showcase - Louis XV Goes To Sparta
When is a marble armchair not a marble armchair? When it's a Louis XV Goes To Sparta.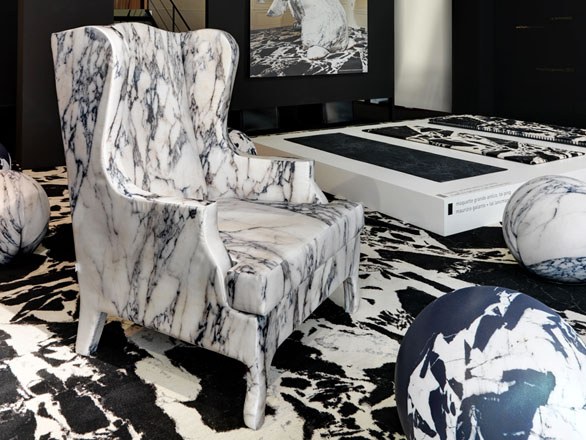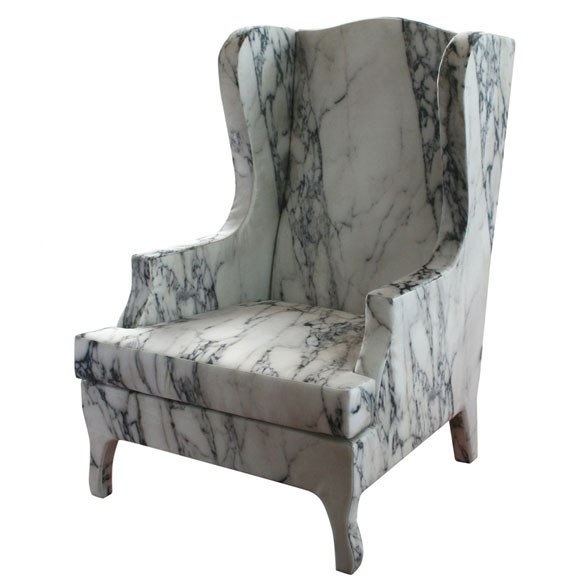 Don't be fooled by it's construction – it's Carrara marble photographic print in silk that adorns the Louis XV Goes To Sparta and the poufs. Designed by Maurizio Galante and Tal Lancman for Cerruti Balaeri, the chair was awarded the 2012 Wallpaper Design Awards for "Best Faking It".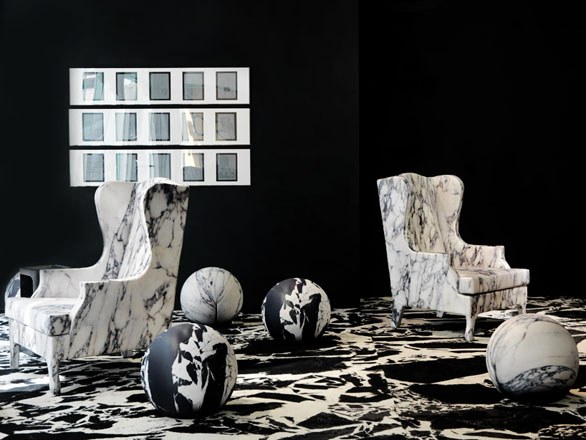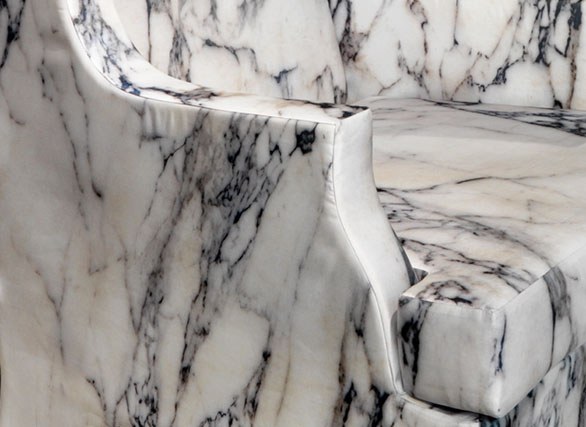 This witty armchair consists of an internal plywood structure and CFC-free polyurethane foam, shaped from block, featuring different densities. It comes with a choice of 3 photographic prints: Carrara marble, Grande Antico marble, Portasanta marble
Besides a black and white scheme, I see this beautiful piece too in contemporary gray or red home interiors.
About The Designers
In 2003 Maurizio Galante teamed up with trend forecast analyst and designer Tal Lancman, to form Interware.
Their crossover vision transverses the different design disciplines, from fashion to furniture, interiors, architecture and gardening. As the duo moves freely between disciplines, they revisit domains equipped with new understandings, insights and observations.
The process results in a multi-faceted concept, with a subtle balance between the pragmatic and the irrational.
Interware's philosophy proposes a series of objects/companions; expressive, amusing, and thought-provoking designs, bestowing owners with their friendly presence.
The team works on all elements of design and production, from trend research, to marketing, including definition of brand image, strategy, communication, packaging and presentation.
Photo credit: www.designerblog.it
---
Living Room | Dining Room | Bedroom | Kitchen | Bathroom |



Space Organization | Home Lighting | Home Decor Fabric |