Noguchi Table – Design Showcase
Introduced in 1947, the Noguchi Table is an iconic 20th century furniture designed by Isamu Noguchi.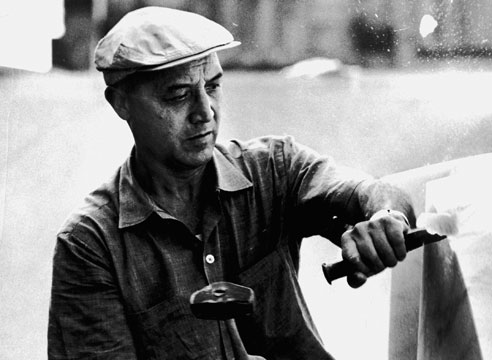 This celebrated design would not have happened had it not been for a smug challenge. In his biography, Noguchi described how he was asked to design a coffee table for Robsjohn-Gibbings, a noted furniture designer. He left a plastic model of the table with Robsjohn-Gibbings, expecting either a commission or rejection.
Later on, he was suprised to see the model coffee table used in an advertisement for an English company associated with Robsjohn-Gibbings.
When he approached Robsjohn-Gibbings for an answer, an argument ensured and he was slapped with the dismissive words "Anyone can design a three-legged table". In revenge, Noguchi made a variant of the table.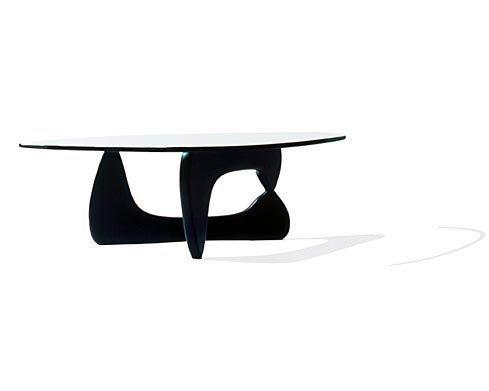 This was used to illustrate an article by George Nelson ("How to Make a Table"), a Herman Miller designer. Thus was born the Noguchi Table.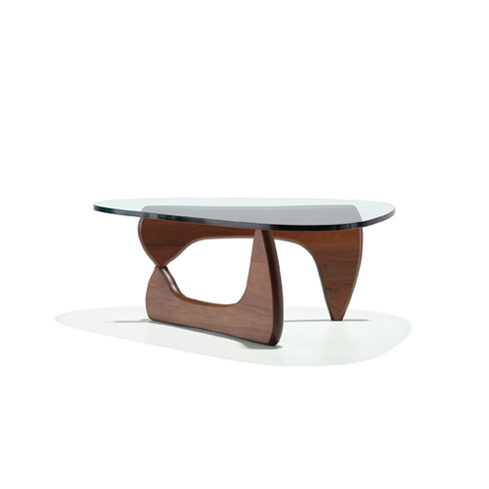 "Sculpture-for-use" and "design for production" was how the Herman Miller 1947 catalog described the table.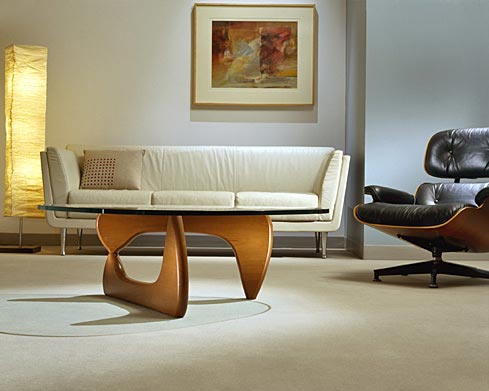 The interlocked base in wood, combined with the glass top gave a feeling of suspension and lightness. I find it goes especially well with mid-century furniture as well as contemporary ones as illustrated.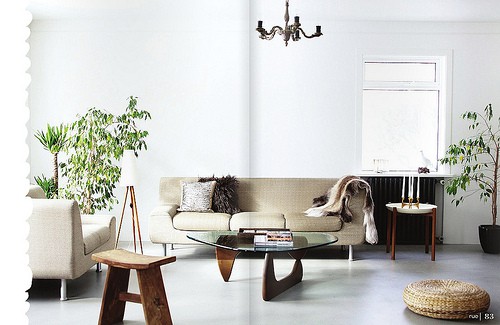 The base was originally issued in walnut, cherry and birch. Ebonized walnut was later offered at the re-issue. To date, the cherry wood base is highly sought after as it was only produced during the first year the table was in the market.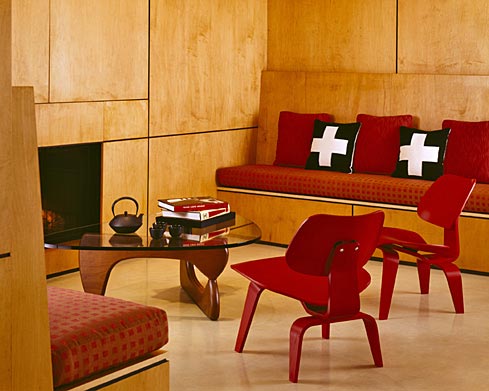 The Noguchi Table is still in production from Herman Miller with table wood base in Noguchi black, walnut, natural cherry and white ash.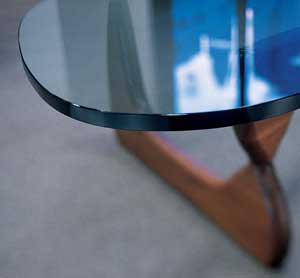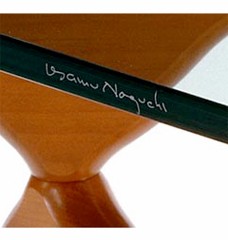 The glass top was originally 0.875" thick but was reduced to 0.75" in 1965 and subsequent re-issues.
To authenticate the Nouguchi Table the signature of Isamu Noguchi discreetly appears on the edge of the top and on a medallion on the underside of the base; under the medallion, his initials are stamped into the base.


About The Designer
Like Gaetano Pesce, Isamu Noguchi is a multi-disciplinary designer.
Working in fields as diverse as industrial design, set design, ballet, sculpture and art, Noguchi's works are organic and sculptural.
Given his belief not to subscribe to any particular style, Noguchi like to believe he was "always learning, always discovering."
Noguchi created sculptures using any medium he could get his hands on: stone, metal, wood, clay, bone, paper, or a mixture of any or all--carving, casting, cutting, pounding, chiseling, or dynamiting away as each form took shape.
Everything is sculpture, any material, any idea without hindrance born into space, I consider sculpture."
-Isamu Noguchi
Currently, his works are documented, presented, preserved and interpreted by the Isamu Noguchi Foundation and Garden Museum.
Photo credit: Herman Miller, Coco + Kelley
---
Living Room | Dining Room | Bedroom | Kitchen | Bathroom |



Space Organization | Home Lighting | Home Decor Fabric |