Brown Home Interior Inspiration
Most brown home interior usually leave one feeling warm and cosy on the inside, complete at ease with the world. In call its incarnations, it is a very reliable color to decorate with.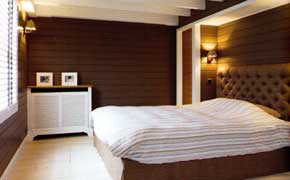 Brown is, after all, one of the commonest color in nature, along with green, and is manifested in the foundation of life itself; the sustaining earth beneath our feet.
More forgiving than black, it should always be a decorating option - but be careful how you use it. I'd recommend using it a as base color and avoid going overboard.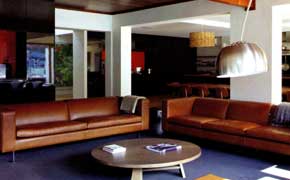 Before Using Brown, Consider This...
Using all shades of brown only in home interior run the risk of your space becoming bland, heavy and downright dull.
Which shade you go for depends very much on the look you're trying to achieve as well as the space you're decorating.
For example, if you increase the yellow when mixed with black, you'll notice the shade of brown lightens. Thus including caramel to a room adds energy because of the element of yellow.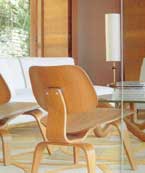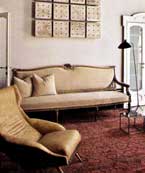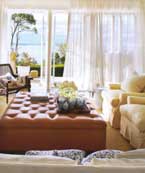 Thus, this makes it suitable for darker spaces without much direct sunlight.




However, if you've a space flooded with yellow natural light, yellowy shades of brown should be avoided. Instead, look for a richer and more sombre tone of chocolate in such a space.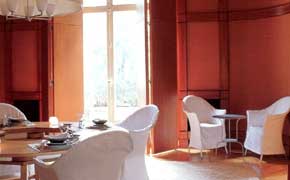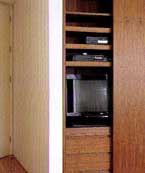 The feel that you're trying to achieve should be your guide when choosing your tone of brown:
- Chocolate being more sophisticated
- Caramel more relaxed
- Auburn more energetic
To be safe, brown may be left as to key pieces of furniture in a room e.g. sofa, coffee table, dining table or a rug etc.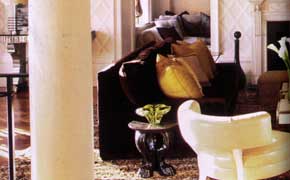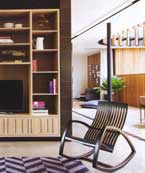 Brown Works With.....
every other shade on the color wheel. For example, chilli red, burnt orange, hot pink, shocking blue, sunny yellow or simply bright green.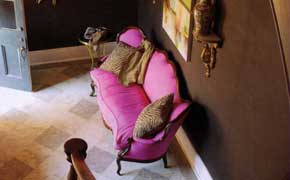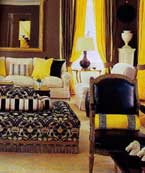 This is especially useful as accent color if you want to work with different shades of chocolate and caramel for a brown home interior.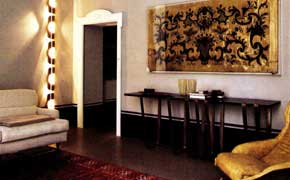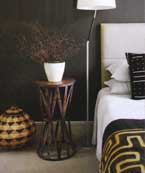 The contrasting colors lend visual interest.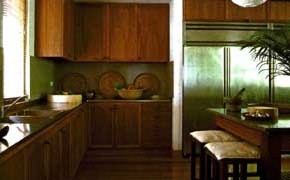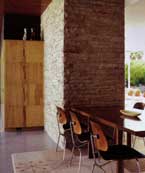 Alternatively, try mixing it with metallics, such as gold and green below.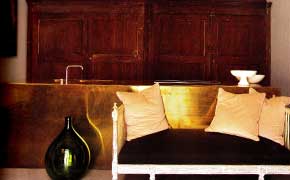 It's also good to stick with the same shade of brown in the wooden pieces of furniture.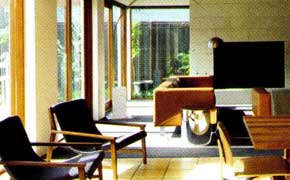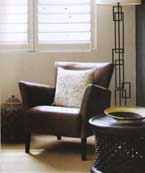 Otherwise, you'll create a mish-mash when adding layers of contrasting accents.
Which Room?
Definitely in the kitchen,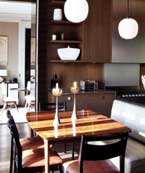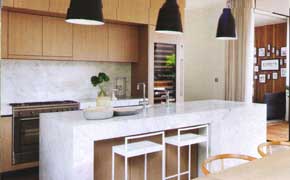 lounge room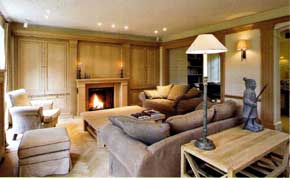 and bedroom for a sense of connection to the earth and sophisticated aesthetic.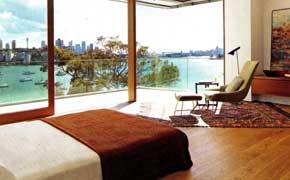 ---
You may also want to take a look at: