Contemporary Furniture Designer 1 - Tord Boontje
I was overseas recently and chanced upon the work of this contemporary furniture designer. It's romantic, beautifully crafted pieces that look labor intensive. I love the way the designs are expressed on everyday items like curtains, plates, furnishings. They sit on the cusp of design and craft; traditional craft combined with modern technology. It fits into the ever-evolving retro-trend which looks at designs referenced from the past but re-invented to look new again.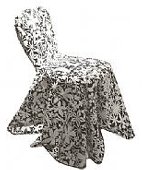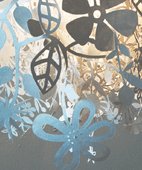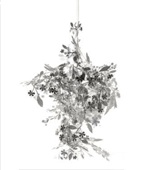 While the pieces have the delicate appeal of traditional workmanship, it's with modern technology that he's able to manufacture these pieces; designs are drawn on computer and sent to the factory where they are laser-cut and produced into designs. These patterns are also used in digital-making processes such as printing, etching, embroidery or stereo-lithography (3-dimensional printing).

Currently, he's working with Italian design company, Moroso which will unveil a new collection in April. At the same time, he's also working on a chandelier for a Swarovski exhibition, also due in April. Let's look out for more magical designs from this incorrigible romantic.
Return to the top of contemporary furniture designer

---

Like to know more? Click on the following:



Living Room | Dining Room | Bedroom | Kitchen | Bathroom |



Unique Home Decor Space | Home Lighting | Home Decor Fabric |