White Home Interior Inspiration
A white home interior evokes a sense of purity. When we sink into an all-white interior we experience a feeling of relaxation and traquility, as though we were resting on a cloud.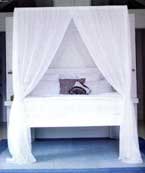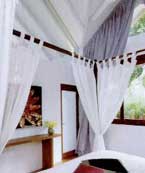 The reflection of light emanating from white is almost ethereal; spending time in such an environment will leave you feeling more at peace.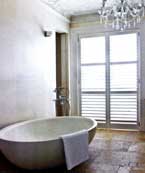 Because of this, white is often used to decorate holiday homes and environments that need to evoke a feeling of restfulness.
Before Using White, Consider This.....
Although we tend to think of all whites a being one and the same, in truth there are many tonal variations. Each one creates a slightly different effect.
Flicking through the catalogue at your local paint shop will prove that not all whites are created equal.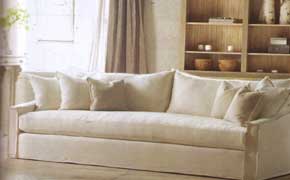 There's bright white to chalk, yellow whites and blue whites. Each creates a different mood, depending on where it is employed.
The stark whites will have light bouncing aound a room - perfect for a room with indirect light.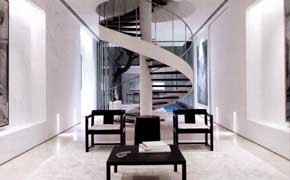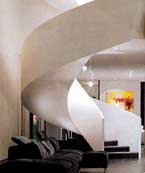 Warm whites soften the outlook, taking on a yellow tone to create warmth and comfort.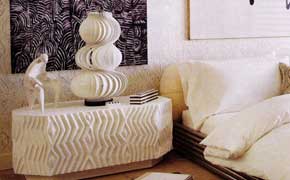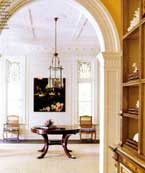 Blue tones are icy and cold; perfect for warm climates.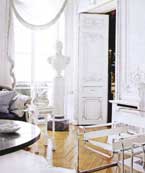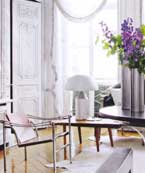 Pink whites add a touch of femininity minus the girliness.
You can prevent the clinical look by using white as a backdrop or canvas on the walls and floors of your home. Then, overlay it with rich, natural pallette to provide warmth and depth.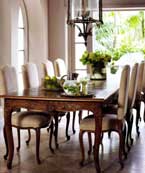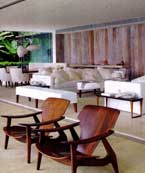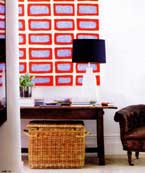 In short, a white home interior is the perfect backdrop for art as well as colored upholstery.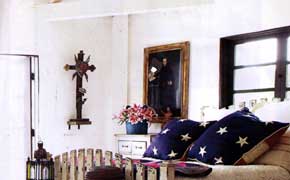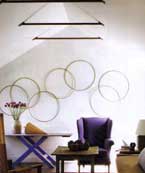 White Works With.....
All colors and is everybody's friend. Combine it with brights for an uplifting effect.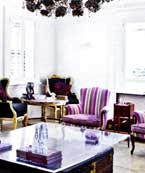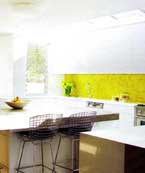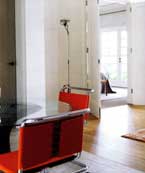 The picture below shows how the ethnic prints bring warmth and an interesting splash of color to the white bedroom and entrance.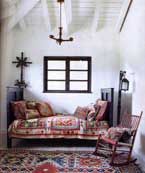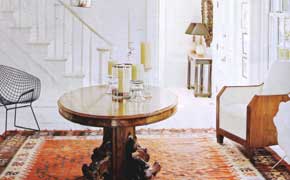 I find that blue and green works very well in large doses of white.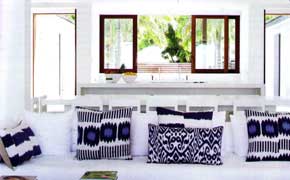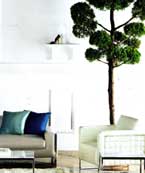 Which Room?
The kitchen and bathroom are obvious choices; the bathroom is where we purify our bodies and souls,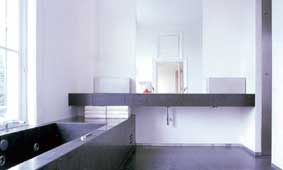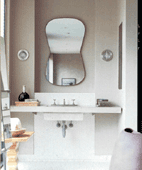 while the white kitchen provides a sense of cleanliness and hygiene.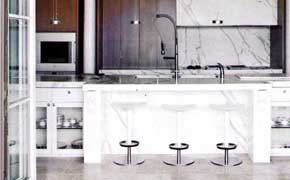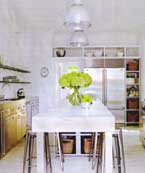 You also use white on the walls and the floors throughout a floorboarded interior as well as in the furnishings.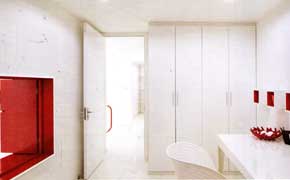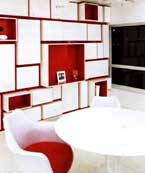 Create interest by pairing your whites with lush textures in your carpets and upholstery.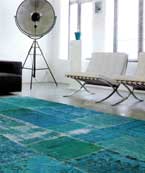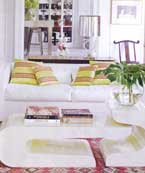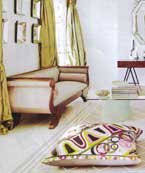 ---
You may also want to take a look at:
Wall decor with paint
Click on text to return to the top of white home interior
---

Like to know more? Click on the following:



Living Room | Dining Room | Bedroom | Kitchen | Bathroom |



Space Organization | Home Lighting | Home Decor Fabric |