Wood Flooring for Unique Home Decor
Wood flooring is always in fashion as it is easy on the eye, warm underfoot and provides a versatile background for a unique decor style.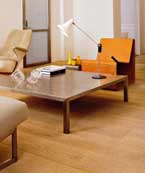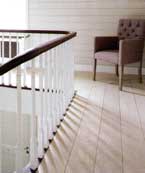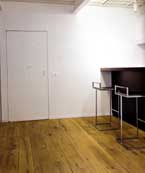 This page will provide an introduction on the types and selection available to create your unique home decor.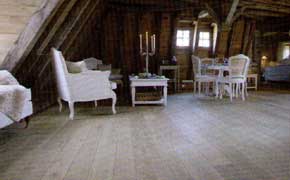 ---
Flooring Installation
Floors constructed from antique or old wood complements many interiors.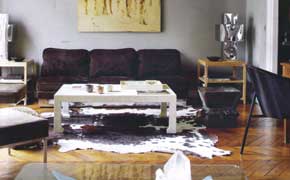 If you live in an old apartment or house, the easiest and cheapest way to acquire an old wood floor is to take up the carpet and expose the existing boards.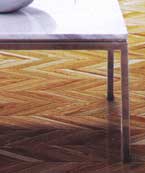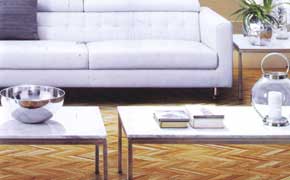 Using old wood stripped from the ceiling, new flooring was created as illustrated here.




Photo Credit: Kenta Hasegawa
Scrap wood from the ceiling was first cut into sections and then arranged on the floor. The imperfections of the manually cut wood created bumps which was then sanded down.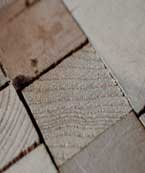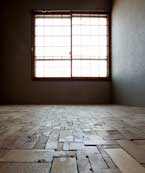 Photo Credit: Kenta Hasegawa
The hard cut wood prevents warping while acting as a sound barrier. Differences in color and grain of the wood, coupled with the uneven surface, resulted in a textured flooring that both uniquely beautiful and environmentally friendly.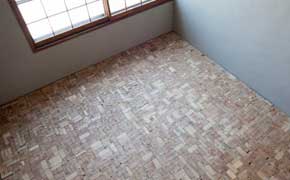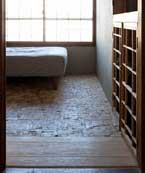 Photo Credit: Kenta Hasegawa
Restoring old floor boards is not complicated, but it is hard work. I'd suggest you hire an experienced company to do the job if you're not up to it.
New Wood Flooring
For those who prefer the pristine finish and regularity of color and grain that new wood provides, there are many choices.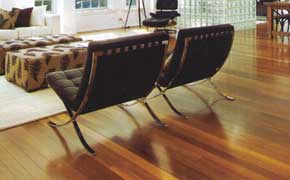 But first, you'd have to understand your needs so take a look at the FAQ.




Picking out a new flooring for your home is first and foremost, a matter of deciding the look you like best. To help streamline the selection process, I've presented some options in the hot wood species these days.
Other than species, three factors affect wood's appearance:
Get more details at the selection tips.
It'd also help in your selection process if you've an understanding of the available types.


Click here to return to the top of wood flooring


---

Take a look at home decor flooring guide for other flooring selections. Alternatively, consider the following:

Hard flooring

Soft flooring


Carpet and rugs


---

Like to know more? Click on the following:



Living Room | Dining Room | Kitchen | Bathroom |



Space Organization | Home Lighting | Home Decor Fabric |