Developing Your Decorating Style
Discovering your <b>decorating style</b> is a joyful and emotionally freeing process of home decor.
First, explore. This is the key to understanding your likes and dislikes.
Visit retail outlets, boutiques, online shops, sample sales, pop-up stores. Turn to catalogues, blogs, magazines, home shopping television or any other resources to understand the choices available.
If overwhelmed, stand back and take notice of what you respond to subconsciously.
You'll soon build up an idea of what you're responding to visually and you can identify your <b>decorating style</b> from there.
Add notes to your clippings to vocalize your need; is it the material of the chair that attracts you, how it's placed or the shape of the chair? This allows you to identify and develop decoration themes.
Be on the look-out for that 'ah-ha!' moment when you walk into a space and feel connected instantly.
Record your findings as you go and you'll begin to recognize definite patterns in your thinking and set you on your path to setting your <b>decorating style</b>.
---
Decorating Style - Mood Boards
Mood boards are also known as inspiration boards or concept boards. They help convey the overall feel to your interior and are useful in communicating your <b>decorating style</b>.
Some benefits of creating mood boards:
· Expedite decision-making
· Serves as frame of reference and prevents shopping without purpose
· Sparks creativity and stimulate the imagination
· Organize ideas
· Define a palette
---
Creating Mood Boards
This can be created with anything that speaks to you; magazine pages, textile swatches, postcards, family photo etc.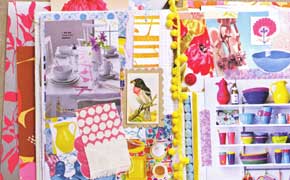 Pair the look you have in mind with elements that speak to you.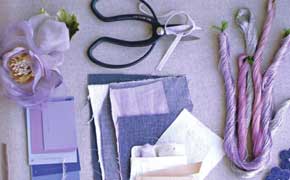 Pin notes on your board which inspire the design e.g. 'restful', 'dramatic' etc.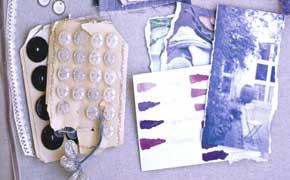 Be patient when building a board since it also involves hunting for and editing objects to place on it.
When done, leave the board aside for a few days to observe how the color and texture evolve with the day. You'll be able to decide how you'd like to move forward with your <b>decorating style</b> or rethink your ideas.
---
To refine your <b>decorating style</b>, explore the following:
Click on the link to return to the top of Decorating Style.