Tips and Advice on Selecting the Right Dining Table Shape
Choose the right dining table shape with this guide: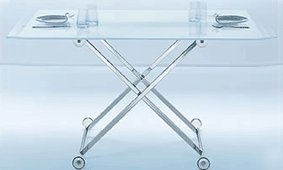 Square Dining Table
Pros:
Great for casual and romantic dining since it seats two to four people snugly.
Space-saver in a small room.
Easily stored or put away in corners when not in use
Cons:
Not feasible when entertaining large group of people.
Looks odd in long rooms.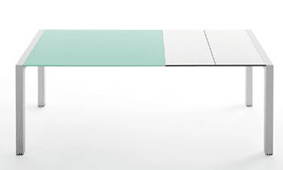 Rectangle Dining Table
Pros:
Can seat many people and also function as a buffet table.
Shape gives a linear feel to the room.
Can be put against a wall when not in use.
Cons:
Takes up space in square rooms.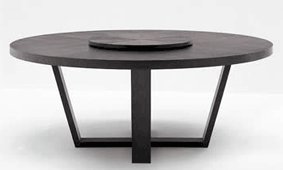 Round Dining Table
Pros:
Good for eye contact and talk: makes dining more intimate – Asians believe it promotes unity.
Great for awkward corners. The curves add a pleasant flow visually.
Cons:
Not space-efficient.
Difficult to store.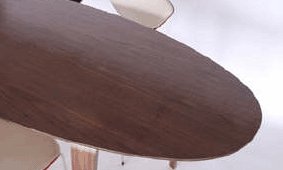 Oval Dining Table
Pros:
Informal and space-efficient.
Seats small and big numbers equally comfortably.
Aesthetically pleasing lines and curves are elegant in a large and long room.
Cons:
Shape not suitable for small square dining rooms.
Needs a large dining space to look good. Does not fit into awkward corners.
---

Having decided on the dining table shape, go to these pages for more great advice on selecting the perfect dining table:
Dining Table - Introduction to choosing a great dining table, including points to consider before making your purchase.
Dining Table Size - Information on sizing details to take note before buying.

Dining Table Material - Tips on materials that'll affect the mood and style of the dining room.
Dining Table Style - Make a statement and select the right style to add character and flair to your dining room.
---

Here're some more information on creating a unique dining room including tips and guide on dining room decor and lighting

Click here to return to the top of dining table shape
---

Like to know more? Click on the following:



Living Room | Dining Room | Bedroom | Kitchen | Bathroom |



Space Organization | Home Lighting | Home Decor Fabric |