Quick and Easy Guide to Selecting Living Room Sofa
When selecting the living room sofa, it is always worth your while to be prepared prior to shopping – be it a showroom piece or customizing one for your home. Bring the dimensions of your living room to ensure it's the right size and try out cushions of different fillings. Some questions to ask are:
• Is the seat and arm height right for you?



• Does the sofa cushion sag when you get off?
• Are the seams straight and well-finished?
Fabrics
Find out the fabrics available and in what price categories. Ask about the durability and how easily they can be cleaned. Generally, each fabric has its cleaning code label that tells how to deal with spots and stains. For more ideas on choosing the right fabric, take a look at home decor fabric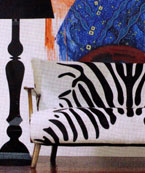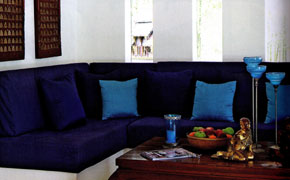 Frame
In my opinion, a good construction uses hand-tied coiled springs as it minimizes the chances of warping. But other constructions are also good. The key thing to look for is stability. The living room sofa should be heavy and solid. You should also make sure that the frame is kiln-dried hardwood that's both glued and screwed together.
Cushion
Traditionally, cushions were filled with down which requires constant plumping. Now, a filling of synthetic and down is common with the benefit of ensure the shape is retained longer compared to all-down filling. It's also softer than all synthetic filling. Cushions for the seat should be 24 to 26 inches deep though you should be prepared to offer a pillow to tall people to rest their back.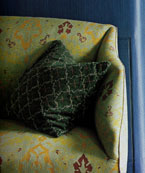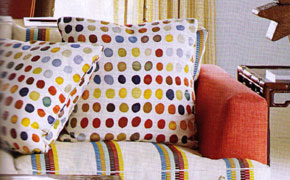 Costing
The best deals come from going semi-custom. This means choosing a sofa from a large retailer, catalog or the internet, then pick a fabric from one of several offered by the manufacturer in a range of prices. With custom sofas, you get furniture tailored exactly to your dimensions and finishes, and you can use any fabric you like. However, they cost more than off-the-shelf pieces and generally take much longer to deliver, sometimes up to several months.



---
You may also want to take a look at:
---
Click on highlighted text to return to the top of living room sofa