Simple Decor Style
The simple decor style embraces restraint, calm and plain tones.
It's often seen in contemporary decor so here're 10 tips to achieve the simple decor style:
1. Retain Simplicity – Keeping your decoration simple maximizes space especially for small home. Cutting down on accessories, wall adornment and busy color or pattern will clear the clutter and senses.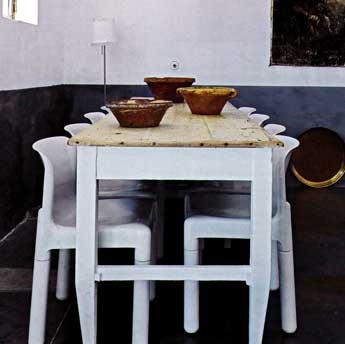 2. Simple Colors – Put together a color palette that includes only two or three core colors. Mix and match these for the walls, floors, furniture and furnishing.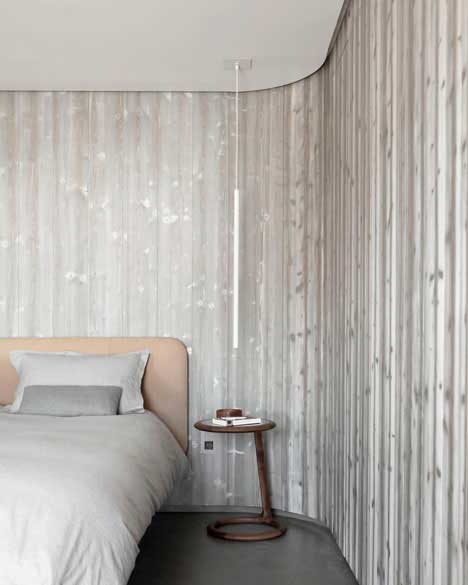 White-on-white displays never fail to delight the senses.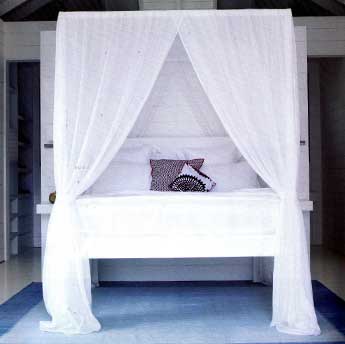 They lend a sense of calm to a space.

3. Natural Neutrals – Natural materials often fit well in a simple decor style.
Bamboo, wood, leather, cotton and linen all look at home in spaces that take restrained color cues.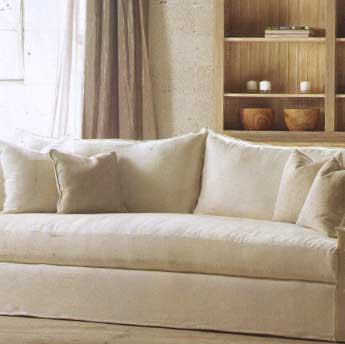 4. Visual Interest – Use materials, textures and details to provide a shot of color here or layers of texture there to build a look of only a few elements but with lots of visual interest.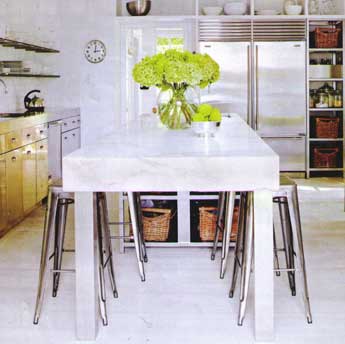 5. Seek Inspiration – Find great simple ideas by looking at seaside homes. Paint wood on walls and floors, or seek out furniture in simple shapes or interesting materials.
6. Detailing – Use details to echo color or objects elsewhere in the room. For example, the dark brown leather handles on the cabinets echo the brown on the mirror frame and rim of the round wall hanging.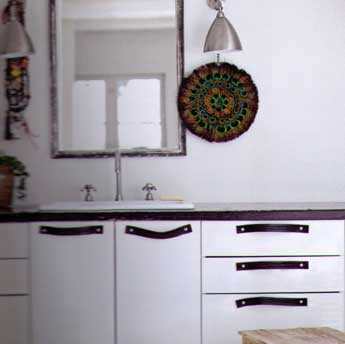 7. Function and style – Keep an emphasis on function in for simple decor style. You won't need overly complicated window treatments, sofas with curved legs, busy patterned wall paper and furnishings.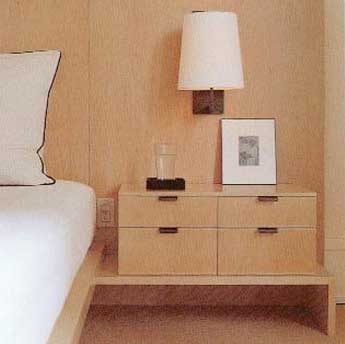 8. Lighting – Simple lighting can work wonders in keeping a space warm but appealing. Include floor-standing lamps next to a sofa or adjustable ceiling overhead glass pendants above a dining table.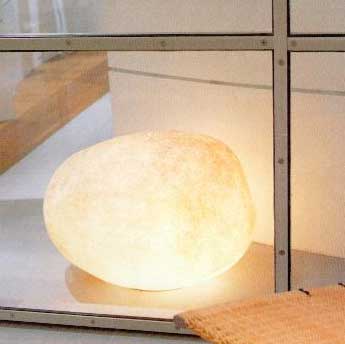 9. Furniture – Create a mix of clean-lined pieces in smart but simple fabrics – cool linens, textured plains or subtle stripes all work in simple settings. The space can be jazzed up with interesting cushions on seats.
10. Simple storage – Having enough storage is important in simple decor style. Don't put too much on display and make sure that clutter lives behind closed doors, in the form of discreet built-in solutions.

To refine your simple decor style, explore the following:
---
Click on the link to return to the top of
simple decor style
---
Door | Flooring | Walls |



Living Room | Dining Room | Bedroom | Kitchen | Bathroom |



Space Organization | Home Lighting | Home Decor Fabric |