Small Spaces Decorating Tips
Here're some small spaces decorating tips for the teeniest homes.
Small Spaces – Living and Dining
• Light and airy - Choose furniture that create and airy look. An armless soft on legs won't occupy as much visual space as a regular, flat base version; same for armchair.




• Large vs small - Select one to two pieces of large furniture to complement the small ones. Having itty-bitty pieces alone make a room look "wimpy".
• Double duty - Furniture that does double duty works well for small spaces.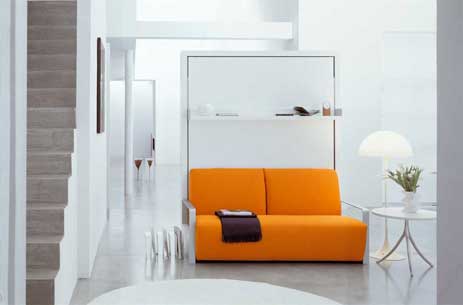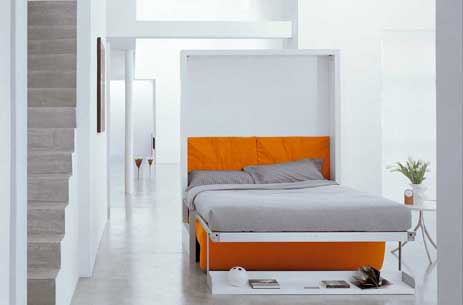 Photo credit: Bonbon
So we're looking at sofa bed, daybeds, ottomans with storage, coffee tables that doubles as ottomans etc.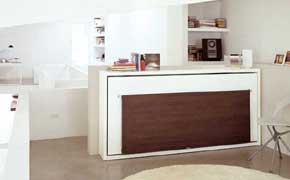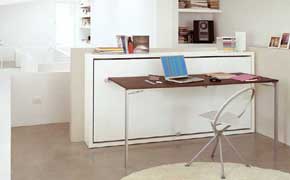 Photo credit: Clei
The fold-away table doubles as a kitchen worktop and dining table.
• Look up - Drawing the eye upwards is a classic technique used by designers to create the illusion of space. This can be achieved with high-backed dining chairs, striped wallpapers, fabulous ceiling lights or ceiling moldings.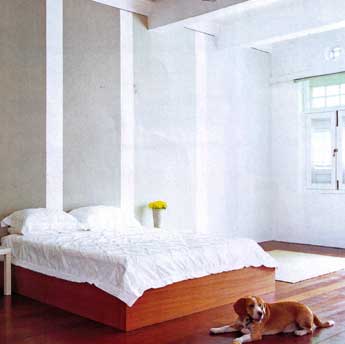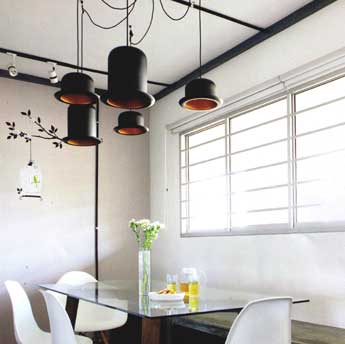 • Look down - Using the same flooring throughout the house offers a sense of continuity and flow. Diagonally placed timber strips widen a room visually.
Small Spaces - Kitchen
• Bright and light - choose light color and reflective surfaces to open up your kitchen. Think high-gloss laminates, glass and stainless steel appliances or worktops.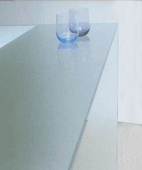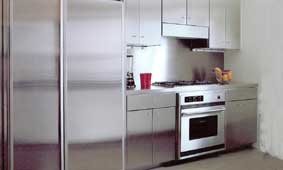 • Work every inch - Use clever designs to turn dead space into storage space. The illustration below shows a drawer built directly below a kitchen sink so spaces around and under the sink can be used to hold cleaning equipment and waste bins.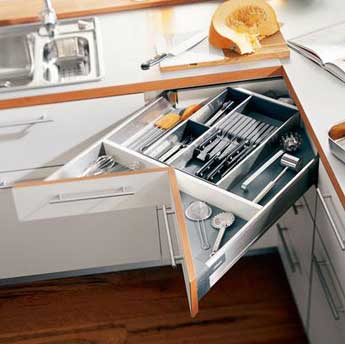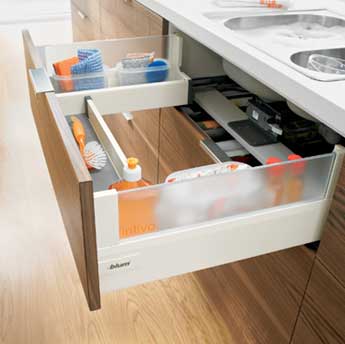 Photocredit: www.blum.com

• Side-by-side - Placing large items like trays and muffin pans vertically is a more efficient use of space compared to stacking them. Insert vertical dividers into cabinets so you can see and access them easily.
Small Spaces - Bedroom
• Corner it - corners in walk-in wardrobes offer lots of storage space. This can be maximized with a series of crisscrossing shelves instead of standard shelves.
• Bed head - add drama to a small bedroom with a four-poster bed or high headboard. The strong focal point draws attention away from the room's proportions. The four-poster bed should ideally have a slim profile, in light color or one without the top frame.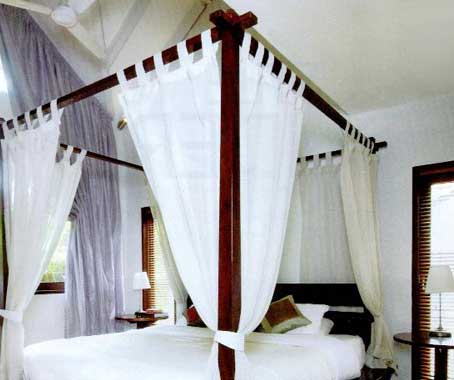 • Over hang - if your small bedroom comes with a bay window, consider a custom bed built over the bay window. You can also add storage underneath, since it's bespoke.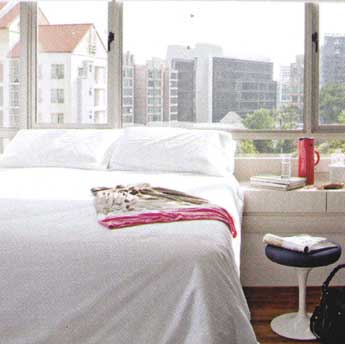 • Double decker - in a bedroom for 2, consider fold-down bunk beds.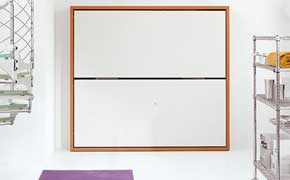 The beds fold up to occupy 12 inches in depth and can be fitted with a folding desk.
Small Spaces - Bathroom
• Only one - choose one tile and one color throughout for the floor and walls to visually enlarge tiny bathrooms. If contrast is preferred, keep this to form horizontal lines across all 4 walls to create the illusion of a wider room.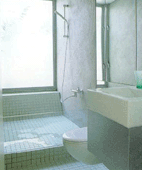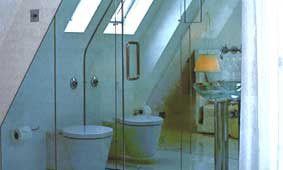 • Shelved - build shelves below pedestal sinks and behind mirrors to store toiletries, toilet rolls and towels.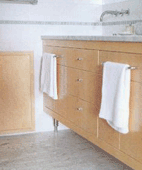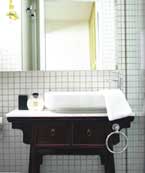 For more ideas on working with limited space, explore the following:
---
Living Room | Dining Room | Bedroom | Kitchen | Bathroom |



Space Organization | Home Lighting | Home Decor Fabric |