Modern Decor Style
Essential tips for modern decor style:
1. Style Study - Visit museums specializing in 20th century artifects and design to study and view works by key designers. It's a matter of time before ideas for your home's decor starts flowing.
2. Seek Scandinavian - Danish-influenced pieces are key to modern decor style. This translates to wood-framed furniture and lighting to even wooden bowls and candle holders.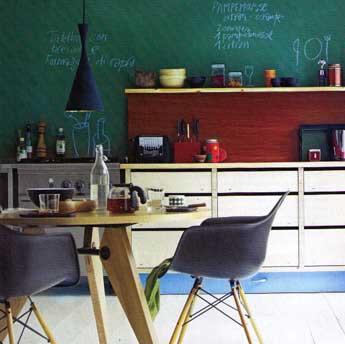 3. Furniture - The kidney-shaped Noguchi table and sturdy wood sideboards are key examples of mid-century decor. Furniture in clean-lined teak or rosewood exemplifies the key characteristics of this decor style.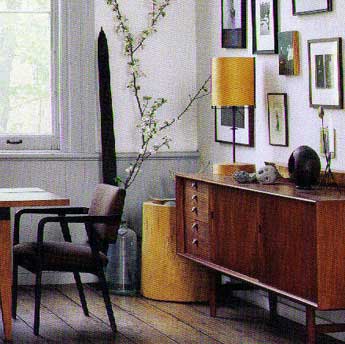 4. Classic Chairs - Key classic pieces by the likes of Hans Wegner are becoming more expensive due to growing appreciation. As an alternative, scour flea-markets and second-hand shops for classic-inspired chairs.
5. Lighting - There's a good selection of key mid-century designs to pick from. The look can be easily translated to any part of the house.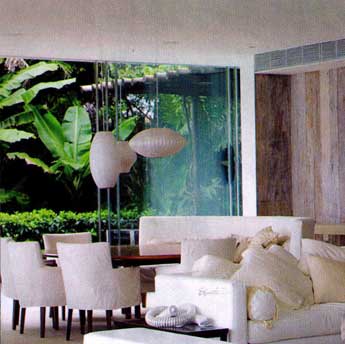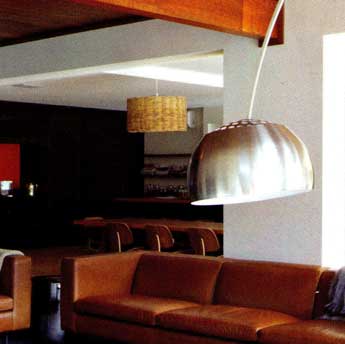 6. Ceramics - Group together ceramic jars or vases to create an instant statement. Retro junk stores and sometimes the thrift stores are good sources to hunt for them.
7. Great Graphics - Graphic prints on furniture upholstery, curtains and even wallpaper in dusky brown, orange and forest green are ubiquitous with mid-century decor style. Include them in your interior.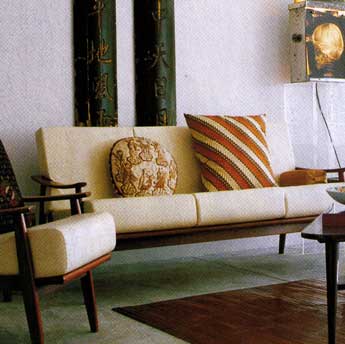 8. Flooring and Rugs – Plain, wooden floorboards are de rigeur for mid-century home interior. Liven things up with rugs and upholstery in graphic prints.
9. Glass Act – From hand-cut ash trays to bulbous glass vials, build up a collection of glassware in smoky browns, greens, blues and purples. They're unmistakable in mid-century interior decor.
10. Chrome and Steel – Consider sofas, chairs or tables with chrome legs. They tie in well with the wooden furnishing and flooring.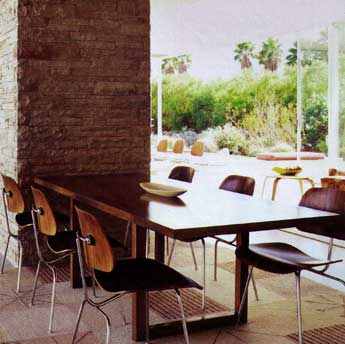 ---
To refine the above modern decor style, explore the following:

Click on the link to return to the top of modern decor style.
---
Living Room | Dining Room | Bedroom | Kitchen | Bathroom |



Space Organization | Home Lighting | Home Decor Fabric |